About The Mulka Project
"We want to bring knowledge of the past to the present, to preserve it for future generations and to understand what meaning it has in the present day and age." 
Dr Marika, Inaugural Cultural Director of The Mulka Project
The name 'Mulka' means a sacred but public ceremony, and, to hold or protect.
The mission is to sustain and protect Yolŋu cultural knowledge in Northeast Arnhem Land under the leadership of community elders. The Mulka production house, recording studio, digital learning centre and cultural archive are managed by Yolŋu law and governance.
The Mulka Project strives to employ and train as many Yolŋu of all ages as possible. Currently we have male and female staff spanning three generations. Our facilities are a unique media training ground for future indigenous leaders. We produce and repatriate audio-visual cultural resources and disseminate them throughout the Yolŋu community. We provide industry standard workplace training, create income streams for Homeland communities, whilst employing cultural advisors, film makers, translators, camera operators, editors, artists, and scholars.
At the core of The Mulka Project resides a growing, living archive of Yolŋu knowledge, ceremony, and cultural history. The word, dance, song, and law of elders past return to the minds and hearts of our people and repeat on through the generations. In the same way The Mulka Project gives voice to generations past it also has an obligation to let contemporary Yolŋu knowledge and law speak to coming generations. In the hands, and on the shoulders, of Yolŋu, The Mulka Projects cameras and microphones are the Eyes and the Ears of our children's unborn children.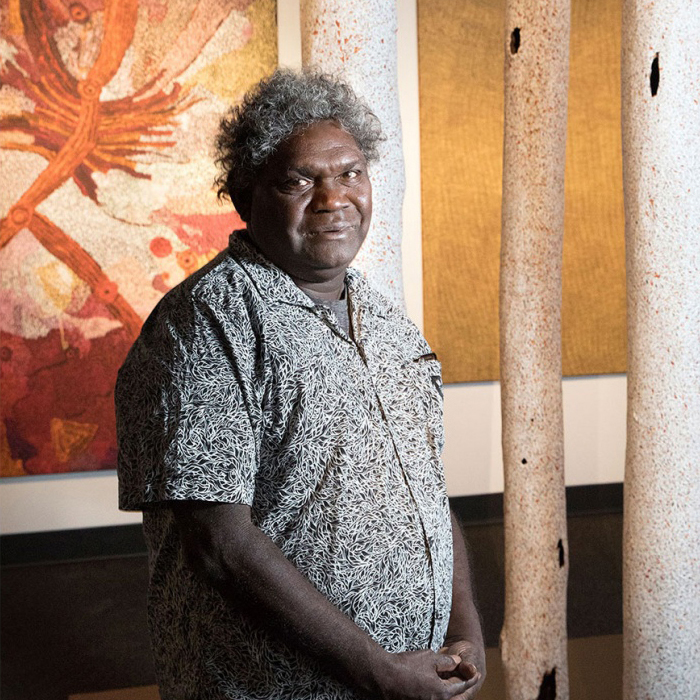 Wukuṉ Waṉambi has been a Cultural Director at The Mulka Project since its establishment in 2007. Wukuṉ is also a renowned artist. In 2014 he produced his first multimedia art piece Nhina, Nhäma Ga Ŋäma (Sit, Look and Listen) which was a concept inspired by the digital archive of cultural footage which he oversees and keeps safe at The Mulka Project.  In 2018 Wukuṉ combined his traditional art practices with his contemporary film art and won the NATSIAA 3D Award for his piece Destiny. In 2019 he displayed a larger scale interactive version of this concept which was exhibited as part of the Tarnanthi AGSA. In 2020 he worked with the Mulka Team on Watami Manikay which is currently on display at the AGNSW.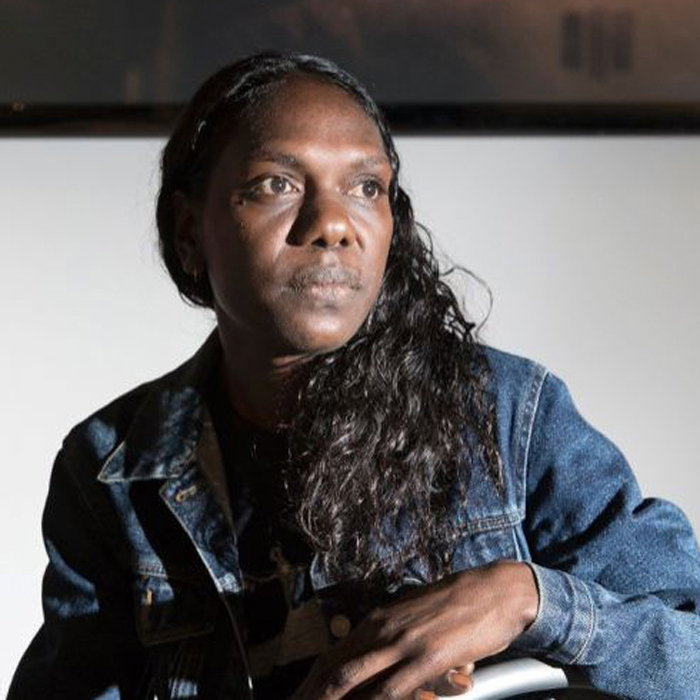 Patrina Munuŋgurr is one of the leading cinematographers and post-production technicians at The Mulka Project.  Patrina has produced many popular films  including a 7 part series documenting the 7 colours of master weaver and colour dyer Laŋani Marika. In 2017 Patrina delivered her first television commission for NITV, a documentary titled Waṉḏawuy Dhapi she also exhibited her first screen-based artwork Gurrkurr Dhalkuma at The Good Shed Gallery.  In 2018 Patrina produced a 6K film work titled, Dhunupa'kum Nhuna Wanda, which was awarded the 2018 NATSIAA Media Award. She currently has a collaborative film piece with Ishmael Marika displayed on a 3×16:9 screen at the University of Technology Sydney based around the season of Rarranhdharr.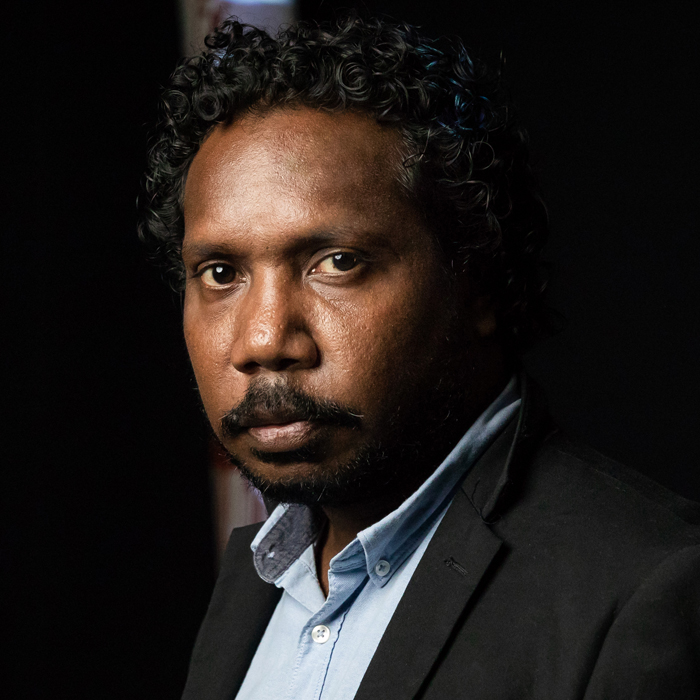 Ishmael Marika is The Mulka Projects, Creative Director and has produced a plethora of works since his commencement in 2010. Some of his earlier work includes a documentary on Yolŋu land rights; a dramatic short horror film entitled Galka and an art piece titled My Grandfather Passing on a Message, which was accessioned by the NGV. In 2015 he was recognised for his many achievements in film-making and was presented the NT Young Achiever of the Year Award. In 2016 Ishmael won a NATSIAA for his film piece Sunlight Energy II and the very next day received a NIMA award for Best Traditional Song. In 2017 Ishmael produced a film piece which is displayed at Wynyard Station on a giant curved LED screen and he also collaborated with artist Mr N. Wunuŋmurra on an installation for Tarnanthi. In 2019 he was heavily involved in the development of the Gurruṯu (Yolŋu Kinship) Engine which was displayed at Tarnanthi and completed a collaborative large scale screen piece with Patrina Munuŋgurr for the UTS.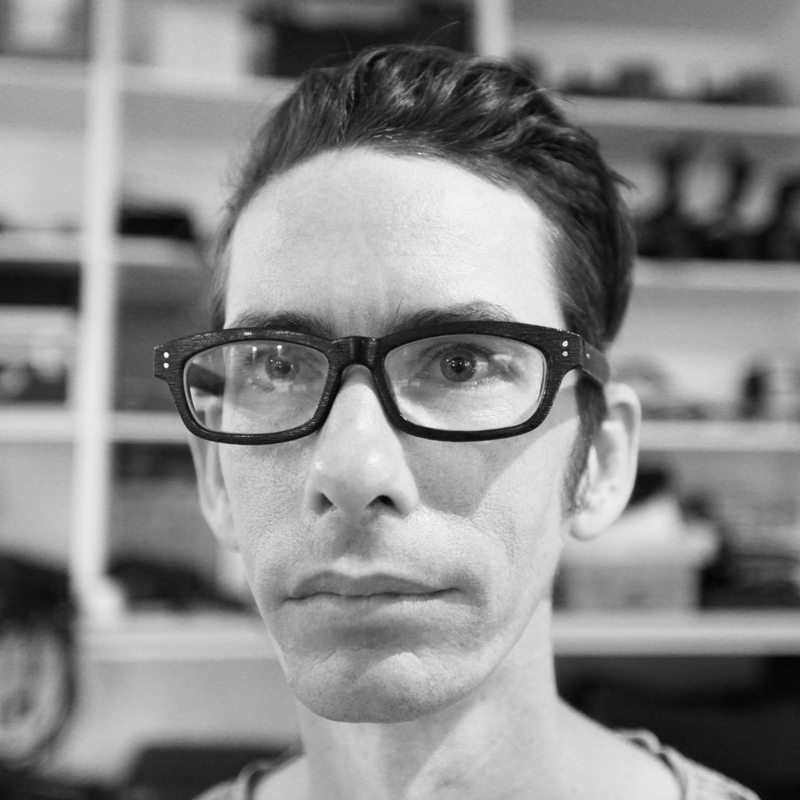 Joseph Brady has been the Program and Technical Director of The Mulka Project since 2012. Since his arrival here in Yirrkala he has worked with the governing artists to expand The Mulka Studios into a vibrant digital production centre servicing Mulka's Yolŋu cultural acrhives. Working alongside and mentoring Yolŋu filmmakers, media workers, and digital artists he has helped the community accomplish a myriad of cultural productions in the field of film, music, animation, VR, and digital art. He has worked with his fellow directors to repatriate innumerous collections back into the community from around the globe. Joseph also develops and maintains relations with external organisations to create opportunities and funding streams for the Yolŋu community.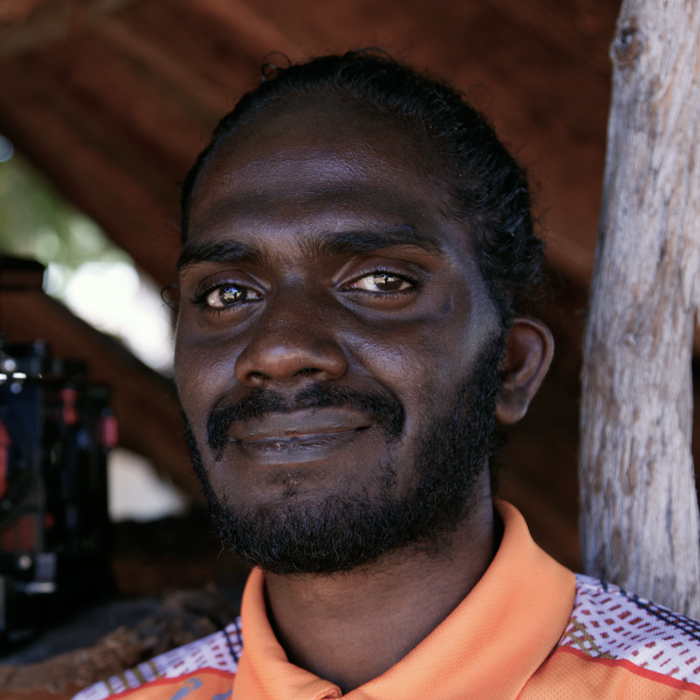 Gutiŋarra Yunupiŋu has been deaf since birth and overcome many barriers . As soon as he graduated Year 12 in 2015 he was eager to commence employment at The Mulka Project as a filmmaker.  In 2017 Gutiŋarra produced a film for NITV titled Gutiŋarra Djälkiri, which focused on his first language, Yolŋu sign language. In that same year he also produced a collaborative video piece for Tarnanthi, titled Yuta Mulkurr and in 2018, his film Maykarran was a finalist in the Digital Portraiture Awards. In 2019 Gutiŋarra was awarded the NATSIAA Multimedia Award for his 6k filmwork Gurruṯu mi' mala (My Connections) this film was later exhibited at Tarnanthi and has received great interest due to the fascinating concept underlying this art piece and his history as a film maker and artist. He is currently a finalist for NATSIAAs 2020, the winners will be announced later this year.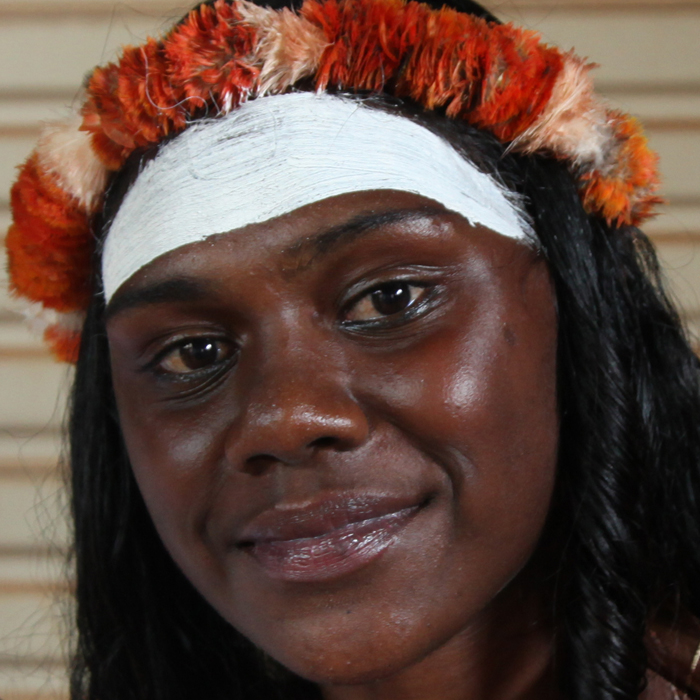 Mundatjŋu Munuŋgurr was one of only two students to graduate Year 12 in 2015 from Yirrkala School. As soon as she graduated she commenced employment as a Ranger and at the beginning of 2017 she embarked on her film career and acquired a position at The Mulka Project as a filmmaker.  Mundatjŋu has had two film works exhibited at major Australian art institutions and has produced numerous ceremony films for her Yolŋu community. In 2018 she was involved in creating VR environments for Arts West Gallery and collaborated with the Mulka Team to create an installation for MUMA.  In 2019 she contributed greatly to the development of the Gurruṯu (Yolŋu Kinship) Engine which was displayed as a multimedia piece at Tarnanthi. Mundatjŋu collaborated with the Mulka team on Watami Manikay which is currently on display at AGNSW.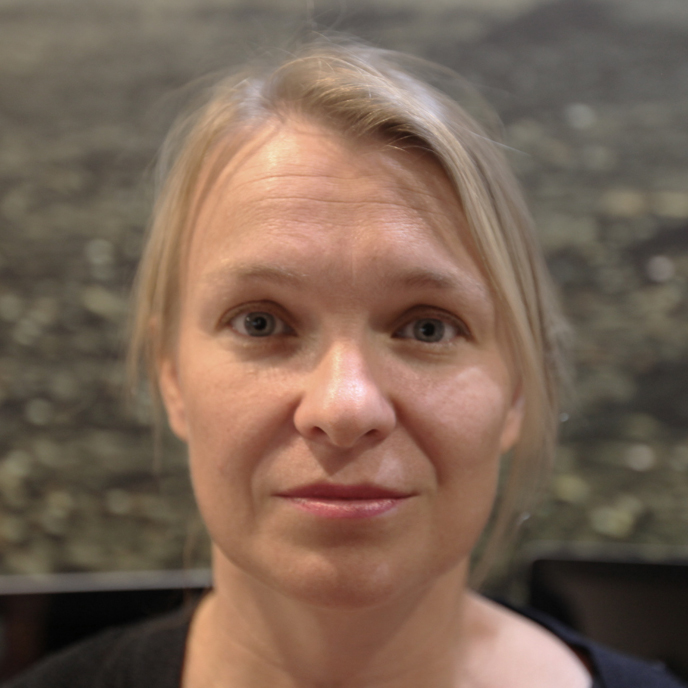 Bec Charlesworth graduated RMIT University, Melbourne, with a Bachelor of Media Arts, majoring in Film, Sound and Animation. She was employed by the film distribution company Madman Entertainment for 5 years as their Sound Engineer and also managed DVD Production for Madman Films and SBS. She has published four albums with Mushroom Music and numerous Video Clips, Short Films and Sound Designs. Since 2012 Bec has been employed as The Mulka Projects Studio Co-ordinator. She manages the studio workflow and handles the onsite skills training and up-skilling required to maintain Mulka staff at an industry level. As well as her Production Studio duties Bec works alongside yolŋu curators to manage the Mulka Museum and is responsible for maintaining the Mulka Museum/Digital Archive Database.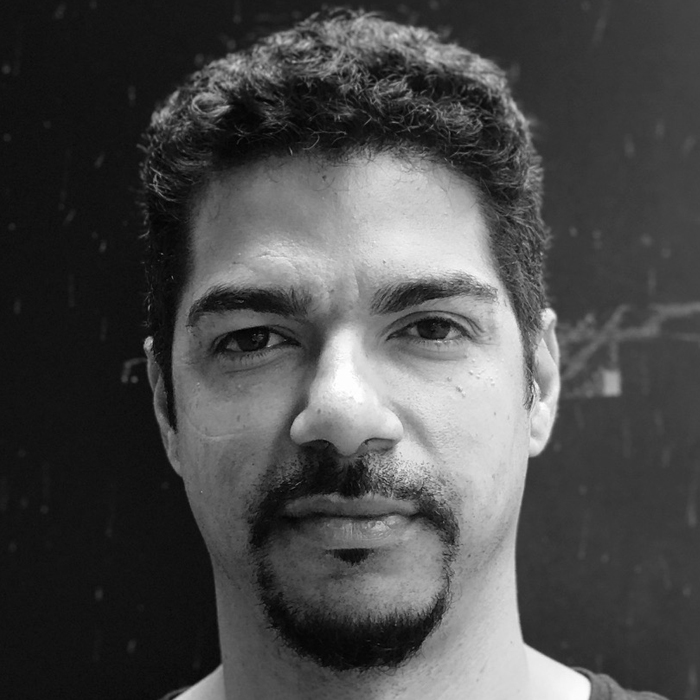 Arian Ganambarr-Pearson has been Mulka Music's head studio engineer since he commenced in 2015. He works with a wide range of local artists across three generations. A crucial part of his job is to record songlines of the elders remotely and in the studio. He has produced sound designs for many of  The Mulka Projects exhibitions and films and also works closely with school groups from Yirrkala and Nhulunbuy as well as hosting workshops in the Mulka Studio. Arian has produced local artists and bands such as Marrtjala, Ezy 5, Marcus Lacey, Bala G, Johnathan Yunupiŋu, Aris MC, Yirrmal, The Y Boys, Yirrŋa Yunupiŋu and other up and coming artists. Arian has helped female Yolŋu musician Dhapanbal Yunupiŋu's musical career flourish. In 2019 she released her debut album Biḏiwiḏi which she produced in the Mulka Recording Studio with Arian mentoring her along the way.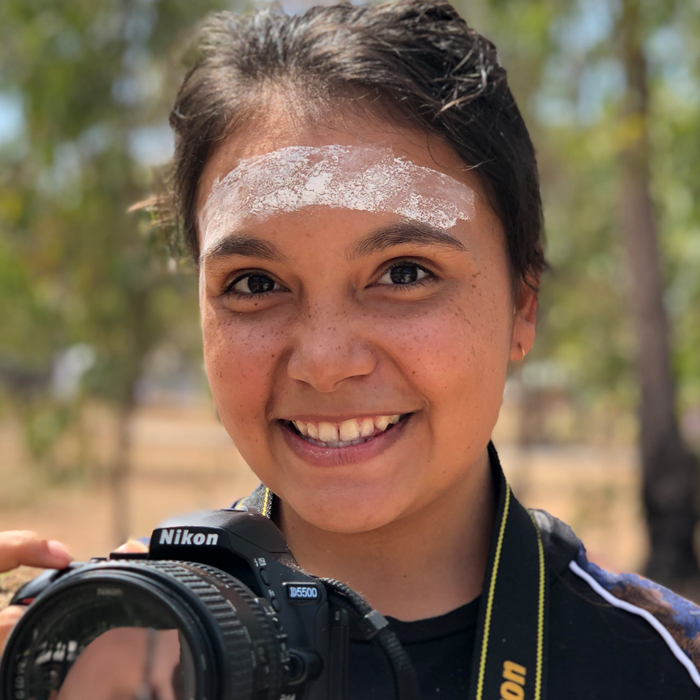 Siena Stubbs loves learning about her culture and sharing her knowledge. In 2018 Magabala Books published her first book, Ŋilimrruŋgu Wäyin Malanynha (Our Birds). Our Birds then went on to be nominated for the Children's Book Council of Australia Eve Pownall Award in 2019. That same year Siena graduated Year 12 and was nominated for the NT Young Australian of the Year and had an etching exhibited in the Gapan Gallery. In 2020 Siena commenced work at The Mulka Project to further develop her skills as a Film Maker and Artist. She has helped film and edit various community events and ceremonies and aided in the planning and production of Watami Manikay which is an installation currently exhibiting at AGNSW. At present, Siena is a finalist for a NATSIAA 2020 Award for a piece she filmed, edited and narrated, the winners will be announced later this year.